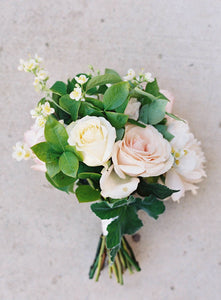 CREATIVE DESIGN
Our flowers are arranged by our talented team of designers who put exceptional care and thought into each one of their creations & love.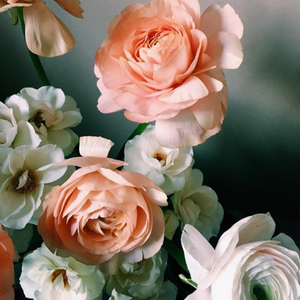 WHY CENTREPOINT ?
We wholeheartedly believe that you get what you pay for and we offer the best.
We are a multi-dimensional, full-service florist offering artistically crafted floral designs and top-notch client care. We maintain happy long-standing relationships with our wonderful clients, our professional vendors and our own in-house team of knowledgeable and enthusiastic creatives. We take tremendous pride in our work, we are constantly developing fresh new ideas and delivering them to you in style.
WHAT WE DO
When you shop with us, you can rest assured that you are enjoy the confidence of knowing our creations will exceed your expectations.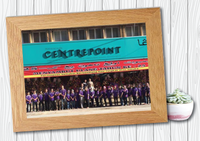 ABOUT US
Perniagaan Centrepoint is a florist & bridal shop located in the city of Kota Bharu, Kelantan. Founded in 1991, we are still currently expanding our business and have now launched our online business to ensure more customers across the country get to experience our first-rate products & services from the comfort of their own homes. 
We specialize in floristry and wedding decorations, offering products including but not limited to flower bouquets, wedding accessories, artificial flowers, Hantarans, or even door gifts.
CORPORATE FLOWERS FOR BUSINESS
Minimal, bold, structured or understated simplicity - Flowers can be subtle endorsements of your corporate message. Not only do they reinforce your brand identity and create a feeling of well-being in the work-place, but also a beautiful environment in which to do business. 

With their fragrance and colour, flowers lift every setting. A simple unrestrained display of blooms can evoke a sense of calm, create a mood of indulgence and somehow seem to enhance the quality of our everyday life. 

Email or Call CENTREPOINT Team for a refreshing approach to corporate flowers.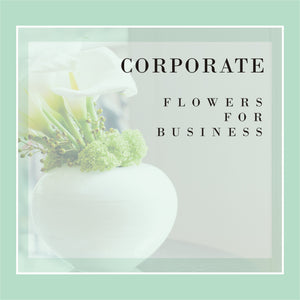 CENTREPOINT ACADEMY
FLORAL ARRANGEMENT WORKSHOP
This class is opened for everybody, especially suitable
for a beginner or someone who already has a flower shop
but likes to work on more technical and creative flower
arrangements.

We teach basic skills of dealing with flowers to
technical skills, and pass on the creative design know-how. 
those who want to have fun (half day and one day 'experience' classes) through to individuals who wish to obtain a deeper understanding of floristry skills and who may even want to enter the world of floristry and make a career in our fabulous creative profession.
We welcome you to come and join our passion for beauty, creativity and style.
Please contact our team for further inquiries. 
Tel : 018.9021.999
FB : centrepointflorist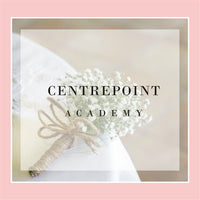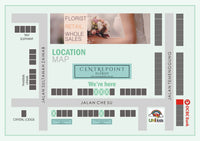 GET IN TOUCH
We're family people, just like many of our customers. And it's our family values that inspire us to provide you with good service who really care. So, if you want to place an order, discuss a query, we're here to help.
Our store
681D-F, Jalan Che Su,
15000 Kota Bharu,
Kelantan, MALAYSIA.
Sat - Thurs, 9am - 6pm